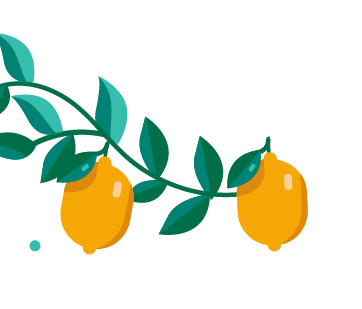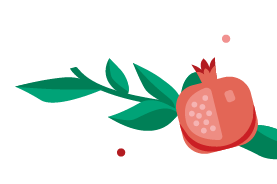 What do I get in a Juice cleanse program?
Each day of your plan, you receive a box of 8 botanical elixirs, and a guide showing you what to do through the program. All bottles are numbered a time for your convenience. Follow the schedule.
Isn't my body designed to detoxify naturally? Why do I need to cleanse?
You are right. But given today's environment, these Organs whose primary function is detoxification, are now overloaded with several kinds of toxins. A juice diet enhances the ability of these organs and supports detoxification by giving a helping hand.
Which Plan is best for me?
All our plans deliver goodness to your system. Depending on how many days you can be on a complete juice diet, your benefits amplify accordingly. Click here to view all plans.
When is the best time to cleanse?
Anytime you feel like getting rid of the old and starting fresh. You could begin to a Juices cleanse whenever you are experiencing any of the following: sluggishness, brain fog, lack of energy, sleep disturbances, digestive problems, before/after holidays. Doing a cleanse at the beginning of each season as a way of regularly reducing the toxic build-up in the body and staying in harmony with seasonal changes is also ideal.
How will I feel during the cleanse? Will I be able to work out?
Every time you cleanse the experience can be different. You may experience some mild detox symptoms, like headaches, nausea, light hunger pangs. This is a part of the journey and will pass by Day 2, 3. You may make a few more trips to relieve your bladder if your body's not accustomed to consuming large volumes of liquids. You can do light exercise (walking, yoga, stretching), but try to avoid strenuous
training sessions as your body is running on Minimal calories. Listen to your body and see how you feel.
What happens if I get hungry when on my Juice Diet?
Your box of juices has sufficient calories to get your through the day comfortably. Regardless, you will feel hungry, especially the first time. It would be best if you distinguished real hunger from emotional hunger that comes from boredom or habit. Everything you need to know about your food tips is included in the guide booklet.
I am Diabetic. Is it safe to start a juice diet?
Absolutely. If you are not on insulin, we suggest you directly start with a one day plan and then shift to 4 Pack nourish plan.
Why do I need to pre-order my cleanse?
Our Juices diets are made to order so that you can enjoy fresh, nourishing elixirs. We do not add any preservatives or additives.
All our programs are naturopathically designed, 100% organic and are free of gluten, dairy, eggs, meat and seafood
Can I cleanse if I'm pregnant, or Breastfeeding?
No. Pregnancy is not the ideal time to make any radical changes to your diet, and while our cleanses are nutrient-dense, the critical aim of cleansing is detoxification.
I have an important event coming up! What's the best way for me to look + feel fabulous within a week? We recommend you choose the Light & Bright 6 Days Plan. The program is easy to use, and adaptable method to debloat, feed glowing skin + clear, bright eyes and enhance energy. You'll light up the room!
Can I Drink alcohol or smoke on the cleanse?
I think you already know the answer to this. Do you want to add toxins while removing toxins?
Can my child drink the juices I received?
Absolutely. Cleanse High juices are a great addition to a daily routine and are an excellent alternative to sugary drinks or heat-pasteurized juices, which are void of nutrition. However, we do not recommend any full detox plan. Please order the Nourish box for your family nutrition.
I want to lose weight. Which Plan is best for me?
Our Signature Weight loss Plan is designed around 16:8 Intermittent fasting method to help everyone healthily shed the extra kilos. During the 15 days of a juice diet, one gets an opportunity to cleanse and heal from within while letting off the unwanted fat. Creating the conditions for natural fat burning to occur (ketosis) over the first few days, best results are seen from day 3.
Cleansing the system and addressing hormone imbalances, removing the need to store toxins in fat cells and ridding the body of excessive fluid accumulation are also just some of the ways a cleanse will cause supportive ongoing fat loss and metabolic change.
How much Weight Will I Lose in 15 Days?
The answer can be different for each person. It entirely depends on the metabolic health, physical lifestyle and health conditions of an individual. However, most clients have shown a significant drop of about 4KG -6 Kgs by the end of the program. Some Clients have continued for another 15 days on the JUice plan and have witnessed good inch loss.
We deliver in Hyderabad & Bangalore as of now. Scroll down to enter your postcode to see if we can provide goodness to you.
Do you deliver on weekends?
Yes, you can choose to cleanse throughout the week.
How soon can I get a delivery?
If you order before 2 PM, you will receive your box the next morning before 8 AM. ( if next day is your chosen day for the juice cleanse)
How many deliveries will I receive?
We do not add any preservative. For this reason, you will receive a new box of juices every morning of your plan duration. This means you have the most vibrant elixirs for your body at all times!
What if I'm not home during delivery?
If you are not home when a delivery is made, our delivery partners may leave your order at your doorstep and call you for instruction. The more information, the better when ordering, so if you can provide additional delivery instructions, please do so when ordering. While our delivery personal will do their best to honour these special delivery instructions, we cannot guarantee that they'll be accommodated and aren't liable for any lost, stolen or damaged deliveries that result from these requests.
What if I need to modify my delivery time/address/instructions?
All changes to an order must be made 24 hours before the delivery date. With time-sensitive requests, it is always best to phone. You can contact us here.
Are there any special care instructions for my Juices?
Your juice is fresh, 100% organic, and does not contain any preservatives. It doesn't like to spend much time in hot weather (generally 4 hours max), so please keep them refrigerated as much as possible.
Our Juice Cleanse is made to order. We understand that sometimes life happens; however, we do require 48 hours notice for a cleanse cancellation. In any case, they are non-refundable once ordered. However, you can use the store credit for later purchase.
What if I have more questions?